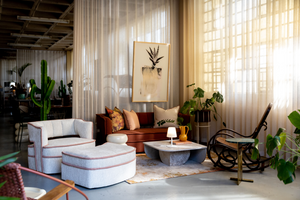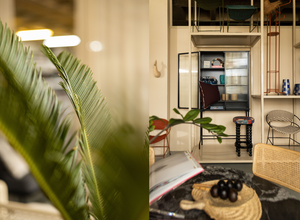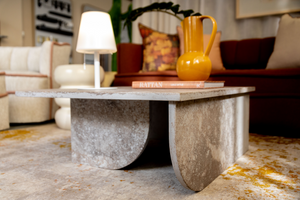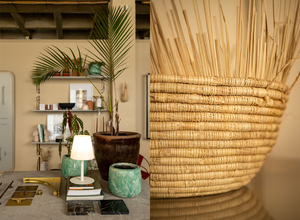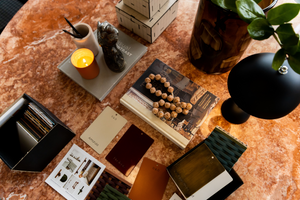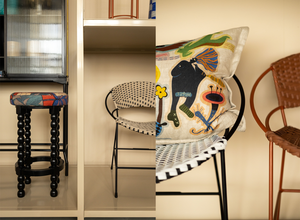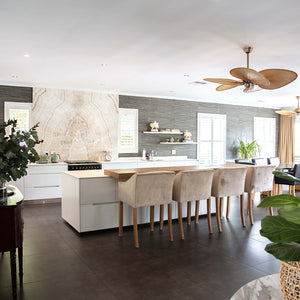 Our Design Ethos
Douglas and Douglas is founded by husband and wife duo, Interior Designer, Wendy-Lee Douglas and Furniture Maker, Ryan Douglas. Together with their team they create furniture, homeware, hardware and interiors which are authentic, distinctive and charismatic. 

"We find great value in a handcrafted aesthetic and celebrate the individual talents of the artisans who create our furniture and homeware pieces - the consciousness with which a thing is made is often more important than the thing itself. Everything we do is inspired by the raw beauty of Africa and its people."
Interiors
An interior should be more than just a collection of objects - it ought to gently nourish the soul. 
The close working relationships which we develop with our clients, ensures that the homes and spaces we create are as individual as the people who inhabit them. Although projects may vary from individual rooms to the refurbishment of an entire property, designing a space around its inhabitants and intended use is of great importance. The space needs to function seamlessly around the inhabitants - that's the point of good design. 
SEE MORE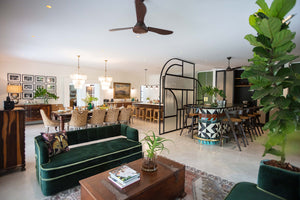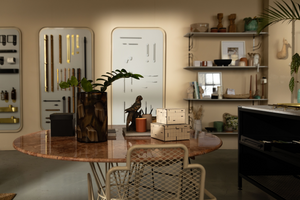 Atelier
This is the where we design and manufacture our D&D Collection of Furniture, Hardware and Homeware, as well as a place where we work on our interior projects in the design studio. This is not a fancy shmancy showroom - it's a place where you can view our collections and chat all things interiors.A place where you will hear our noisy workshop next door (and the odd swear word when a prototype doesn't go to plan).A place where you can pop your head in to a busy workshop to view our artisans in action.
Please note that all Atelier visits are by appointment only.
Contact Us